Paris – 2nd arrondissement
Perle Rare has finalised 9 transactions in this arrondissement since 2005. High-quality apartments in this neighbourhood go for €14,000 to €16,000/m² (excluding notary fees), with a difference between the west (more expensive) and east, while the official average price is €12,000/m²*.
Elegant townhouses, wide avenues, numerous theatres… the 2nd arrondissement is the quintessence of Parisian life. It is home to a wide variety of residents not deterred by the lack of public parks. Shops, services, transport, cultural dynamism: the 2nd arrondissement has it all.
3 districts:
– Montorgueil
– Sentier – Bonne Nouvelle
– Gaillon – Vivienne
A trove of architectural treasures
The first thing which strikes you when you stroll through the west side of this district is the elegant cohesion of its Haussmann-era façades. But the streets of the 2nd arrondissement are also home to fine examples of 17th and 18th-century architecture, not to mention a few hidden gems of the neo-Gothic and Art Deco movements. The covered arcades are a great place to pick up a bargain or stop for a coffee, and the neighbourhood also has its fair share of secret passageways and side streets.
A lively part of town
The east of this arrondissement is taken up by the Sentier district, a former manufacturing area which has now come to be known as Silicon Sentier, home to many of Paris's leading tech firms.
Some of the city's best shopping can be found on the streets branching off from the Place de l'Opéra, the Avenue de l'Opéra, Rue de la Paix and Rue du 4 Septembre. This is where you'll find some of the world's most coveted luxury brands.
The 2nd arrondissement's atmosphere is also defined in part by the presence of Palais Brongniart on Place de la Bourse. While it is no longer home to the stock exchange, the Palais has now become a major international conference centre. In the evening financial types give way to culture vultures, heading to one of the area's many concert halls or theatres, including the Opéra Garnier (which marks the border with the neighbouring 9th arrondissement). The boulevards are lined with countless cafés and bars, making it ideal for nights out, as are the streets around the Rue des Petits-Champs and the Montorgueil district.
The 2nd arrondissement is aesthetic and elegant, home to residents looking for a typically Parisian, resolutely urban way of life.
* Source: Chambre des Notaires – 4th quarter of 2022. These are "net vendor" prices and not market prices (which are generally 4% higher)
Your property hunters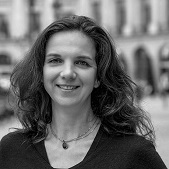 Karine Warman,
Personal consultant
A law graduate and music lover, Karine has devoted over a decade to […]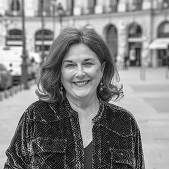 Catherine Heuzé,
Personal consultant
Catherine is a dynamic and thoughtful woman, former journalist […]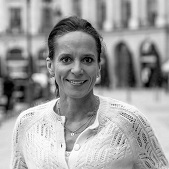 Constance Perrin,
Personal consultant
Constance is an ultra dynamic woman, passionate about decoration […]
Paris 2nd arrondissement