Paris – 3rd arrondissement
Perle Rare has finalised 31 transactions in this arrondissement since 2005. High-quality apartments in this neighbourhood go for €13,000 to €16,000/m² (excluding notary fees), with a difference between the north-west (less expensive) and the rest, while the official average price is €10,560/m².*
Located on the Right Bank of the Seine, north of the Ile de la Cité, the area now occupied by the 3rd arrondissement was once marshland – hence the name "Le Marais." This arrondissement is now highly-prized for its historic buildings and calm yet dynamic ambiance. The 3rd strikes just the right balance between residential and commercial.
4 districts:
– Arts-et-Métiers
– Enfants Rouges
– Archives
– Sainte-Avoye
Architectural charm
In the late Middle Ages, the 3rd arrondissement was where France's aristocratic families chose to build their Parisian townhouses. These grand palaces, as well as the narrow streets surrounding them, were spared by Baron Haussmann's sweeping programme of urban redevelopment in the 19th century. This explains how the 3rd arrondissement has managed to retain its unique architecture and atmosphere, setting it apart from its immediate neighbours to the west. Alongside its many historic religious monuments, this district is dotted with magnificent hôtels particuliers such as the 14th-century Hôtel de Clisson on Rue des Archives, and the Hôtel de Rohan on Rue Vieille du Temple. While not all of the 3rd arrondissement's buildings share quite the same historical prestige, they nonetheless form a harmonious ensemble of sculpted limestone adorned with elegant gateways, sculpted façades and mullion windows, particularly on Rue Charlot and Rue des Archives.
A district bursting with character
How best to define the 3rd arrondissement? Some love it for its high-fashion boutiques, others for the buzzing restaurants of Rue du Temple, Rue de Bretagne, Rue Charlot and so on. Not to forget the immense cultural significance of the Marais, home to many prominent museums and libraries: the Musée de la Poupée on Impasse Berthaud, the Museum of Jewish Art and History on Rue du Temple, the Picasso Museum on Rue de Thorigny and the Musée Carnavalet on Rue des Francs Bourgeois. The area is also thick with art galleries and bookshops, many of them on the Rue du Grenier Saint-Lazare. This vibrant mixture of atmospheres and influences attracts a diverse population, albeit one with sufficient income to cope with some of the city's highest property prices.
Hip, dynamic and highly-prized, the 3rd arrondissement is a neighbourhood with a strong identity of which its residents are understandably proud. These peaceful streets, home to a wealth of architectural gems, are popular with young and old alike.
* Source: Chambre des Notaires – 4th quarter of 2022. These are "net vendor" prices and not market prices (which are generally 4% higher)
Your property hunters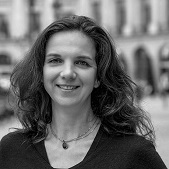 Karine Warman,
Personal consultant
A law graduate and music lover, Karine has devoted over a decade to […]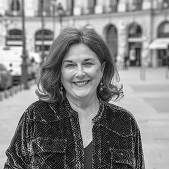 Catherine Heuzé,
Personal consultant
Catherine is a dynamic and thoughtful woman, former journalist […]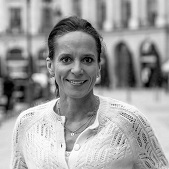 Constance Perrin,
Personal consultant
Constance is an ultra dynamic woman, passionate about decoration […]
Paris 3rd arrondissement