Paris – 17th arrondissement
Perle Rare has finalised 58 flat purchases in this arrondissement since 2005. High-quality apartments in this neighbourhood go for €13 to €17,000/m² (excluding notary fees), while the official average price is €10,320/m².*
A vast arrondissement in the north-west of central Paris, the 17th is bordered by the 18th (to the east), the ring-road and the working-class neighbourhoods of Seine-Saint-Denis, Saint-Ouen and Clichy beyond (to the north), and, to the south and west, some of Paris's most elegant neighbourhoods, the 8th and 16th arrondissements. This makes it one of the capital's most coveted neighbourhoods, rapidly gentrifying with prices on the rise.
9 districts:
– Batignolles – Cardinet
– Courcelles – Wagram
– Ternes – Maillot
– La Fourche – Guy Moquet
– Pereire
– Champerret – Berthier
– Epinettes – Bessières
– Legendre – Lévis
– Porte de Clichy
Elegance and variety
Ask a resident of the 17th arrondissement to describe the defining features of their neighbourhood and chances are they'll mention the elegant hôtels particuliers surrounding the Plaine Monceau. This area, north of Boulevard de Courcelles towards Rue Fortuny, forms a sort of 'Golden Triangle' which has proved popular with celebrities for its combination of architectural charm and residential calm. The Cité des Fleurs, a gated cul-de-sac filled with superb hôtels particuliers just off Avenue de Clichy, is a particularly sought-after spot. By contrast, the architecture in the northern part of the arrondissement, towards Batignolles and the Square des Epinettes, is more recent and more accessible. But the 17th's star is on the rise, and this part of the city is being reshaped by major redevelopment work – not least the section freed up by the reorganisation of the area around the Gare Saint-Lazare – which means that prices continue to rise too, gradually eating away at the surviving 'working-class' neighbourhoods.
Quality of life in the 17th arrondissement
The burgeoning reputation of this part of the city is due in large part to its generous selection of parks and gardens, which locals make their own each and every day. Strictly speaking the Parc Monceau, accessible via Boulevard de Courcelles, falls within the 8th arrondissement, but it borders the 17th and is popular with its locals. The Square des Batignolles – with its lake, its caves and its rolling greenery – is a beautiful spot where locals can let their kids (and their imaginations) run wild. Last but not least, the new Parc Clichy-Batignolles – Martin Luther King (opened in spring 2014) showcases the city's commitment to sustainable development. This latter project is representative of the environmentally-friendly development philosophy adopted by local officials in recent years, with the full backing of residents who greatly appreciate the water features, playgrounds, skate park and basketball courts. The 17th is also a top shopping destination, particularly the area between Porte Maillot and Parc Monceau (encompassing, for example, Avenue des Ternes). These streets are lined with popular fashion and culture outlets as well as high-end luxury boutiques.
Markets, shops, parks and gardens: the 17th has no shortage of attractive features! Property here is highly sought-after, as the arrondissement has slowly but surely become one of Paris's hippest neighbourhoods.
* Source: Chambre des Notaires – 4th quarter of 2022. These are "net vendor" prices and not market prices (which are generally 4% higher)
Your property hunters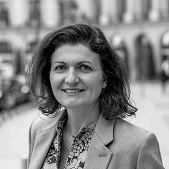 Céline Thieriet,
Director and co-founder
Céline has a wealth of marketing experience, having spent 15 years as a marketing and communications […]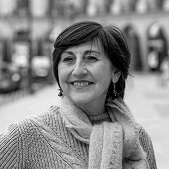 Ariane Angeloglou,
Personal consultant
Author of the "Little Dictionary of Love: the Power of Loving", published in 2007, as well as an accomplished stage actress […]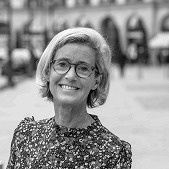 Amélie Cailliez,
Personal consultant
Amélie is an extremely dynamic woman with an innate and keen […]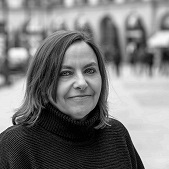 Catherine Blanchard,
Personal consultant
Our overqualified women! Catherine is a former specialist in change […]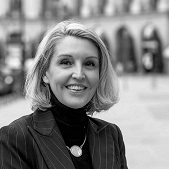 Claire-Charlotte Foity,
Personal consultant
[…]
Paris 17th arrondissement